Forum and Site Rules
Welcome to PHP Fusion Indian Unofficial Portal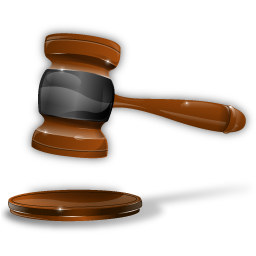 In order to make your stay as pleasant and constructive as possible please take
your time to read through these rules, it will help you understand how the forums work.

These rules can be changed without notice though normally we announce changes via announcement in all the forums.
General Forum Rules

1. Posts are to be made in the relevant forum.
Every Category in the Forum has its own relevancy to the Threads. Users are asked to read the forum descriptions before posting.
Users consistently posting to the wrong forum may be given a warning.


2. Members should post in a way that is respectful of other users.
Flaming or abusing users in any way will not be tolerated and will lead to a warning or instant banning.
Flaming is intentionally posting hurtful, insulting, or harassing messages to others. Trolling is deliberately posting sarcastic, off topic, or rude remarks in order to incite a fight on the boards. Respect others even if their opinions differ from yours. If you disagree with someone, you are free to do so politely, but please don't make it personal.


3. Be Patient when asking for support.
Members who require support must wait a sufficient time for a response, please do not post multiple post one after one asking for help, one post is enough someone will attend to it. Be patient.


4. Double Posting & Thread Bumping is not allowed.
Users who double post or multiple post will be warned if you need to add something you can always edit your post.


5. Members are asked to not act as "back seat moderators".
If members note an issue which contravenes something in the Forum Rules they are welcome to bring it to the attention of a member of the Management Team.
Please use the Private Message System to report posts or use the Report Thread Button. Do not respond to such topics yourself. Members who constantly "act" as moderators may be banned.


6. Members should remember this forum is aimed at a general audience.
Posting anything generally offensive text, images, links, etc. will not be tolerated and will lead to a warning and or banning.


7. Respect Copyright
Members are asked to respect the copyright of other users, sites, media, themes, mods, etc. Users linking to or asking for information on warez, crackz, hacks etc. or re-printing material without permission will receive a warning and their post will be removed. Any Members Sites who have removed PHP-Fusion Copyright will be .


8. Members should respect the bandwidth of other users and sites.
The use of inline ([IMG][/IMG]) image BBCodes pointing to data stored on third party systems for which the user has not received permission to link to may be removed.


9. Members should post in a way which is consistent with "normal writing". Only the English language is allowed.
Users should not post excessive numbers of emoticons, etc. Similarly users should not SHOUT or use excessive punctuation (e.g. ! and ?) in topic titles or posts. TXT Talk is not permitted. Users consistently abusing this will be banned.


10. Appropriate Thread Titles
Members should use an appropriate, descriptive title when posting a new topic.


11. No Multiple Accounts
Multiple accounts on this site are prohibited and anyone found to have more than one account will face an instant ban and account deletion.


12. Spam is not tolerated here under any circumstance.
This includes selling items, offering hosting services (charged), installation services, solicitation etc. Recruiting members for your own projects (moderators, designers, professional MOD work, etc.) is not permitted and is also considered spam. Users posting spam will be warned and their post removed.


13. Keep on topic, do not cross post.
Users who constantly go off topic will be warned and possibly banned.


14. The Community, and other site teams reserve the right to edit or remove any post at any time.
The determination of what is construed as indecent, vulgar, spam, etc. as noted in these points is up to Team Members and not users.


15. Private Messaging & Comments
The above forum rules where applicable also apply to private messaging and comments. Abuse of the private messaging system and or comments may lead to warnings (as above).


16. No Political or Religious discussions
Political discussion and issues are prohibited, as is any discussion on religion and religious matters.


17. Causing General Harm to the site
Any one found to be causing general harm to any part of this site by attempting to hack to uploading viruses will be instantly banned and the culprit will be named and shamed around the PHP-Fusion Community.


18 a.
Signatures
May not contain any pricing, sales, product etc. details.
Must be kept to a maximum of four lines (at 1024 resolution).
Any signature that is considered offensive or insulting to either us, our members, or our team, are prohibited.
We reserve the right to ask you to change and/or remove your signature or avatar at any time, for any reason.


18 b.
Avatars
Max. filesize: 30Kb
Max. size: 100x100 pixels
Fileformat: gif, png, jpg or jpeg
allowed characters in the name: "A-Z", "0-9", "-" and "_". (Spaces are not allowed!)
Any Avatar that is considered offensive or insulting to either us, our members, or our team, are prohibited.
We reserve the right to ask you to change and/or remove your avatar at any time, for any reason.